TriggerCharts Autopilot – Overview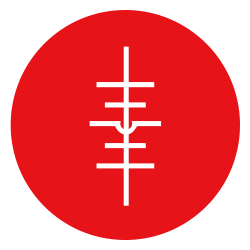 TriggerCharts – Autopilot is the next generation of trading indicators. Many indicators available today are based on cycles that are either trending or oscillating. By their nature, these are not dynamic and only provide a directional bias that looks to recent history to predict future trends.
Investing with a rear view approach is no longer mandatory. TriggerCharts strategists have created an indicator that is able to harness the power of Market Profile, along with SMART algorithms that dynamically adapt to market conditions – on any time frame.
Autopilot is part of the TriggerCharts SMART Indicator libary.
Strategy Modified algorithmically Reasoned Trading Indicators.
This algorithm identifies key areas that are within the supply area (resistance) and the demand area (support) for any instrument. Once the price moves outside of specific boundaries, the system will signal that a breakout has occurred. Then Autopilot determines if the market bias is directional to the upside or downside and finally calculated the relative vertical speed of movement through price levels which will likely occur.
TriggerCharts AutoPilot – Applications
Pinpoints levels for potential entry, exit, long, short and stop loss.
Color coded for easy trend recognition with all notable levels highlighted.
Ability to highlight long & short opportunities or isolate long only trades or isolate short only trades through custom configurable inputs.
Ability to adjust level of risk by increasing or decreasing the Average True Range percent stop.
Dynamically reviews historical trends to find better risk / reward opportunities for the future.
TriggerCharts AutoPilot – Configurable Inputs
Note: When charting futures, it is suggested that generic continuous contracts (@ES, @CL etc.)are used rather than specific date contracts.
MinSignal_123
Sets the signal strength to be considered when forecasting market swings. 1 = weak; 2 = medium; 3 = strong. Default = 2
RSILength
Sets the look back period for the momentum oscillator from which swings are derived.  Default = 7
MapLength
Sets the number of bars of data used to create the parameters of the Altimeter profile.  Default = 7
RadarsBack
This setting determines how may Altimeter profiles are used to look back for the range of the breakout.  Default = 3
Threshold
Set the compression threshold when Autopilot is searching for breakout/breakdown opportunities.  Default = 100
Long Trades_TrueorFalse
Choose to show Long Trading Trends. Default = TRUE
Short Trades_TrueorFalse
Choose to show Short Trading Trends. Default = TRUE
StopsATRpct
Allows for users to specify the risk for moves against the trend. This will set how much downside risk is allowed before a stop is initiated. Use lower inputs for shorter timeframes such as 1.0 or .75 or a negative number to move stops closer to price. Default = 0
ProfitWatchpct
Allows for users to specify the required move above/below the initiation level to turn-on the ProfitWatch Scanner.  Lower inputs will force Autopilot to close a position that is unprofitable more quickly, preventing false breakouts/breakdowns from being held. Higher inputs will allow for more noise in the price and fewer trades, but may also cause higher losses as stops may come into play more often.  Try to use low values for short/intraday timeframes such as 0.2 or 0.1. Setting this to zero will force a trade that moves below the initiation point to be closed.
Default = 0
StoponTouch
This allows the user to choose if Stop Loss levels are set on the Close of the bar or on a touch. Set this to TRUE for Touch or FALSE for Close.Default =  False
TriggerCharts AutoPilot- Display Information
Potential Buy Signal
Potential Short Signal
Potential Entry Point
Potential Exit Point
Potential Stop Loss Level
To view configurable inputs within TradeStation:
Right-click within the chart where the indicator is present and choose "Format Analysis Technique"
Select the appropriate indicator and choose "Format"
Under the "Inputs" tab is where you will find the "Configurable Inputs"
Under the "Color" tab is where you will find the ability to customize the color display of the indicator.
Indicator Education and Multimedia