For those who are receiving an error for the Key Reversal Indicator which indicates that you are not able to view the indicator as you do not have access to the S&P 500 Index $INX, you will need to complete the following:
In the TradeStation Platform, please go to Help / Account Services / Add/Remove Data or Features.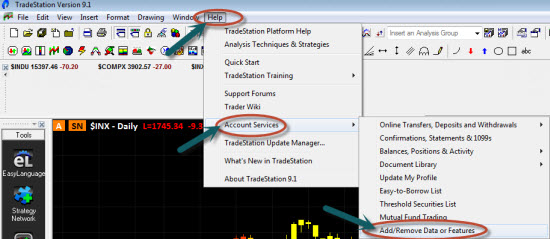 You will need to log in to your TradeStation account in order to make changes to your data features. Once you are logged in, choose EDIT on the Manage Your Software and Data Subscriptions. 


Then choose the U.S. Market Data tab.



Open up the Index Data tab if it is not already open and make sure Standard & Poors (S&P) Indices is checked.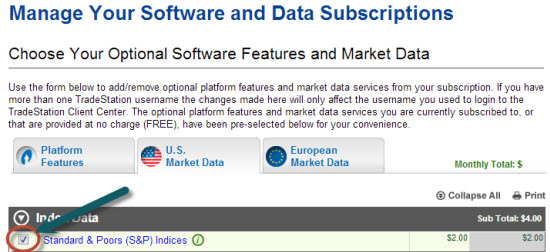 Please note there is a $2.00 per month charge for Standard & Poors (S&P) Indices Data
Posted in: Indicator Use