If you have ever wondered how to use any of the powerful features provided by TriggerCharts indicators, it is easier than you may have thought. In fact, we have created quick-start videos on all of the trading indicators that we have available.
Even better, we have dozens of videos that are available on the TriggerCharts site that can help you get up in running in no time.
As an example, you can watch as the AutoPilot indicator signals short and long entries on multiple timeframes. This overview clearly shows the power when using multiple-time frames to assist in trading decision.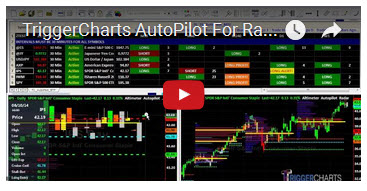 Beyond that, there are videos on each of the indicators within the Commander Series suite to give a more refined look at how each of the indicators (Radar, Autopilot and Altimeter) work together to create trading opportunities.
If you are more inclined to use an oscillating/trending style of indicator, the Aileron may be a good fit for you. The overview video gets deep into the powerful scanning capabilities along with the setting available to help you focus in on winning trades.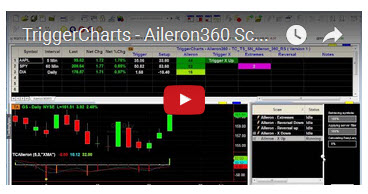 You can always check the Education & Training section of the site for additional videos and articles of interest.
Our goal is to provide traders with actionable and reliable trading signals. This goes for day-traders, swing-traders and longer time-frame setups on any security.
Take a free-trial and see how TriggerCharts can help boost your profitability.